---
Latest revision as of 11:14, 30 June 2020
Brermeerkat wrote:
And beside, Daron said the criticisms doesn't make her feel good, you guys want proof? Look at this.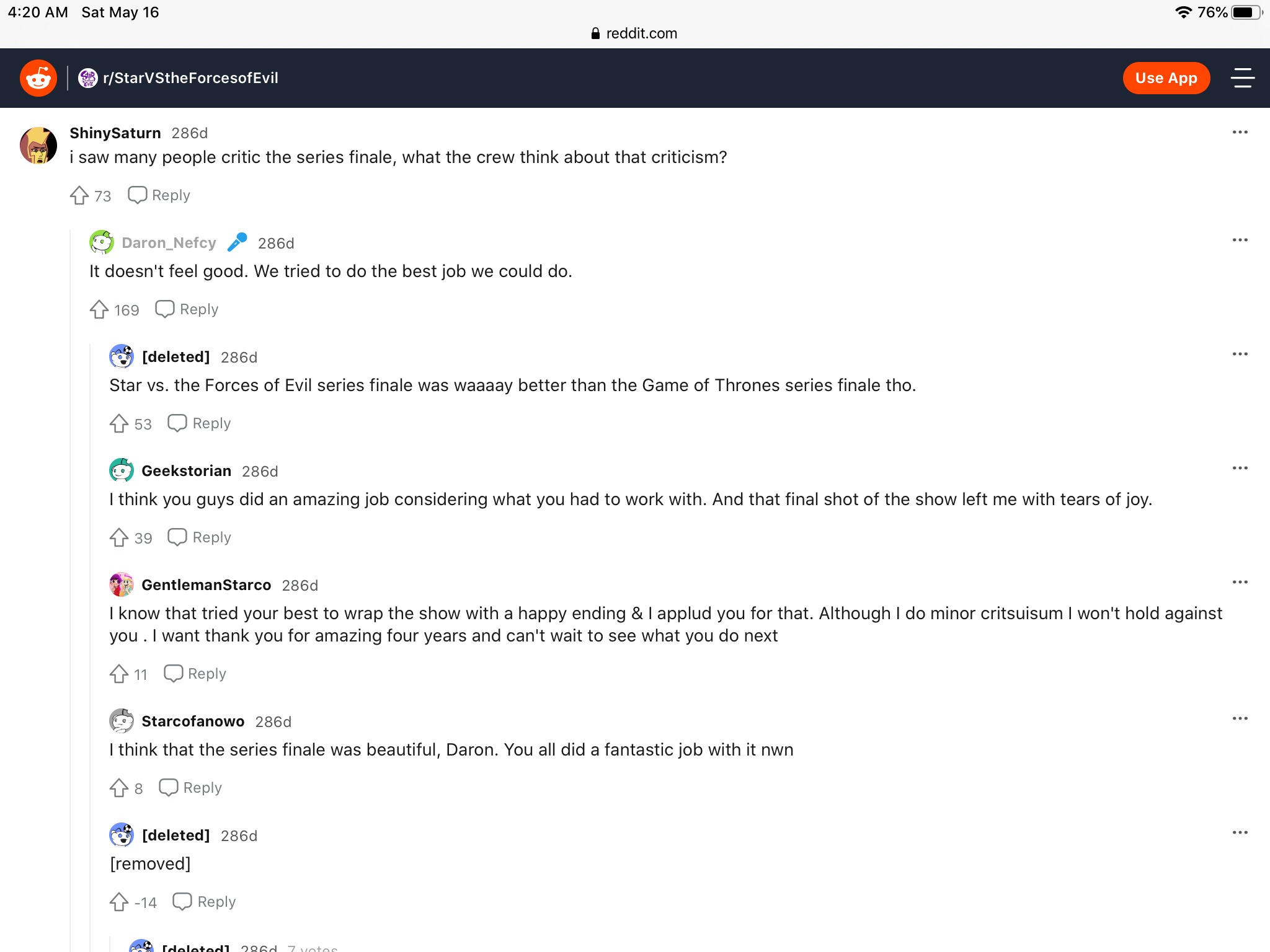 Oh, poor little sweetheart... Well, too bad for you, in the moment you create something and put it on public display, people have all the right to say whatever about it, as long as it's not gratuitous insults. And the criticism about the final season it's not. So, too bad for her she has not the mindset of a content creator.
Community content is available under
CC-BY-SA
unless otherwise noted.